latam EDGE VIRTUAL EXPO & AWards 2022
LATAM EXPO is an exciting event that aims to bring together the key representatives from Latin America and from the UK and Europe, to show the contrast and opportunities between the regions and unlock the potential for a better future, and be inspired to innovate.
We will be hosting a general panel and then sessions by categories to take a deep dive into AGRITECH, BIOTECH, CLEANTECH, FINTECH, HEALTHTECH, SMARTCITIES, and SOCIAL IMPACT.
Moreover, on the day of the EXPO, we will be choosing and announcing the winners of the EDGE AWARDS. It's time to create, collaborate and inspire!
Auditorium:
Keynote Speakers
According to Pedro Varas,  Founder and CEO of Founderlist, an equity crowdfunding platform for high-impact startups in Latin America in his article for Nearshore Americas, the region has traditionally lagged behind in biotech development because of government investment in research and development (R&D) has been relatively low compared to top innovation countries like the US and Israel. Brazil is the largest investor in the region, designating 1% of GDP to R&D. Chile invests 0.38% ($87.39 per capita) in R&D, while Argentina and Colombia invest 0.54% and 0.24%, respectively. To compare, the US, Israel, South Korea, and Japan invest up to 3% of their GDP in R&D activities, which directly boost biotech growth.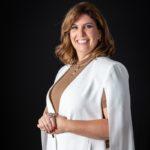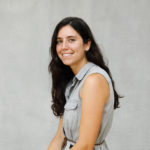 Executive President and CTO at VEnvirotech Biotechnology S.L.
 A study published by the German Ministry of the Environment, Nature Conservation and Nuclear Safety, states that the volume of the global market for clean technologies exceeded the three trillion euros mark in 2016. According to the publication, the segments that moved the most were : 'Energy Efficiency,'Sustainable Water Management' and 'Generation, Storage and Distribution of Clean Energy'.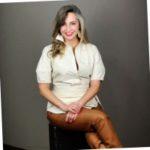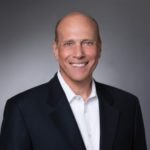 Founder at CleanTech Capital Group
According to Latin America's Fintech Boom, there is a great demand for fintech services in Latin America. The size of the population, with more than 650 million people in 33 countries, the great concentration of banks in a few players makes the market extremely appealing for the ones that want to provide better services. In Brazil alone, 4 major players account for 80% of the country's banking system. In Mexico 42 million people are unbanked and millions are "underbanked" or not happy at all with the services.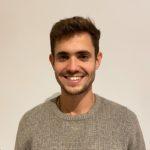 Executive Director at Camara Argentina de Fintech

Founder at Spatha Capital Partners
Category Panel Healthtech
With the pandemic, this innovative segment saw an above-expected growth both in investments and in the number of startups with solutions to the most diverse problems related to health and quality of life in Latin America. Since 2015, global Healthtechs have raised over $40 billion. About 10% of this amount went to companies from this sector in Latin America. In 2020 alone  the region grew 329% more than in the previous year according to the Sling Hub report.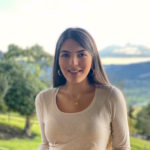 President & Co-founder at Arkangel.Al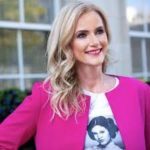 Managing Partner at Monticle Ltd
Category Panel Smart Cities
In Latin America, the topic smartcities is growing in mportance among governments and the private sector. Problems with infrastructure and the implementation of new technologies impact the status quo of the established industries that do not want to lose their market. Although the change is happening in a slow speed and depends on decisions that involve planning and political definitions, the changes are happening everywhere, driven by new entrepreneurs fostered by investors. According to recent studies, the most advanced cities in Latin America in this segment are Santiago in Chile, La Paz, Guadalajara in Mexico and Monteria in Colombia.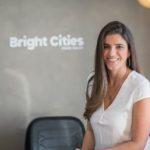 CEO & Founder at Bright Cities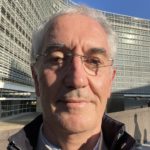 Policy Officer at European Commission, DG CNECT Unit Technologies for Smart Communities
Category Panel Social Impact
LAVCA (Association for Private Capital Investment in Latin America),   defines impact as the funds raised or investments made with a specific intention for measurable social or environmental returns, the impact capital applied by local investors in Latin America doubled from US$ 95 million in 2014-15 to $193 million in 2016-17. Eventhough this sector is still at the beginning, the  investments in these businesses are proving to be a good deal, both for society and for investors when you analise the benchmarks.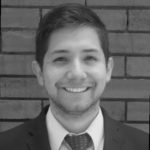 Executive Director at Sistema B

Founder Leader at Tech London Advocates Circular Economy
Today's landscape of the Agri-tech sector in Latin America is favorable for startups. Specialists say that this specific area has always been open to new technologies, the difference is that innovations are now able to meet different stages of the production chain, which the segment calls "before, inside and after the farm".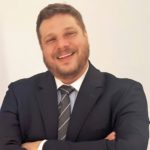 Director of International Relations at ANPROTEC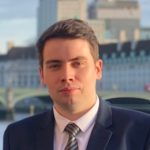 Chief Executive Officer at Birmingham Enterprise Community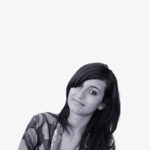 Regulatory & Compliance Coordinator at CRIF, Member of ICC Italy Digital Commission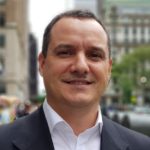 Chief Executive Officer CEO at AItech Consultores
CEO and Founder at Apio and Trusty, member of ICC Italy Agri-food hubs